Our People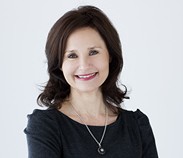 Helen Gibbons: Director and Founder, Psychologist (Clinical, Health, Organisational), MAPS, AAS (President), ISATAP (Board), BAS (Honorary)
Helen Gibbons, has worked for over 20 years in organizational and clinical settings as an expert in the science of stress management, mind-body health and performance. As Chief Psychologist she specializes in the interplay between the brain and body, utilizing research in the field of neuroscience and psychology to target techniques that build up neuro-psychophysiological resilience leading to improvements in emotional, cognitive and physical well-being as well as performance.
Helen has developed and runs Australia's only internationally accredited courses in Autogenic Training for individuals, groups and organsations, including professional training courses for Health and Allied-Health Professionals leading to the Diplomas of Autogenic Training and Autogenc Therapy, qualifications which are recognized by the International Committee of Autogenic Therapy.
Considered an international expert in the field of Autogenic Therapy and OH&S in high risk industries Helen has presented at Oxford University for her work with the NSW Police and the Mining, Oil and Gas Industry and runs workplace training for organisations. She was a co-plenary speaker with the 2015 Peace Prize Nominee Claudio Neranjo at at the International Congress of Science and Meditation, Gran Canaria, Spain and was invited to become a Founding Member, a Member of the Board as well as Head of the Oceania Chapter of The International Society of Autogenic Training and Autogenic Psychotherapy, which was established in Madrid in 2014 by the President, Professor Luis de Rivera. Due to Helen's contributions to Autogenic Training worldwide she was awarded an Honorary Membership by the British Autogenic Society.
She is a Full Member of the Australian Psychological Society and has a private practice in Psychology (clinical, health, counselling) and Autogenic Therapy in Kirribilli and Warrawee, Sydney. Her research paper on Autogenic Therapy in high risk industries for OH&S will be published in the March edition of the European Journal of Autogenic and Bionomic Studies.
---
John Gibbons: Psychologist (organisational, health) and Pioneer of Autogenic Therapy in Australia, AAS (Board Member)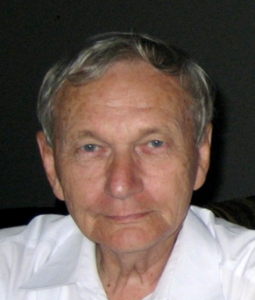 John Gibbons, is the pioneer of Autogenic Therapy in Australia having begun training in Schultz's technique in 1958. He is still very active as an Autogenic Therapist and is credited for developing a new evidence-based Autogenic Method called the Autogenic Biomemory Method ©,
As a Psychologist and Autogenic Therapist he has trained 1,000's of clients in Autogenics and has run Autogenic Training workshops for Medical Practitioners. He has had various senior management roles throughout his career looking after worker well-being including his role as Human Resourses Director at Cottees, General Food Pty Ltd  and Rank Xerox, Senior Psychologist and pioneer in motivation research at W.D Scotts Consulting, as a Captain in the Psychology Corp in the Australian Army and as the Director of Programmes and Rehabilitation with the NSW Department of Corrective Services.
---
Our Guest Autogenic Therapists
Luis de Rivera: Professor of Psychiatry and Medical Psychology at University of Pais Vasco, Spain,
Luciano Palladino:  Dr of Psychology at Turin University, Italy
Ruth Naylor, PHD: Experimental Psychologist and Pioneer of Autogenic Therapy in South Africa
Lucy O'Hagan: GP and Autogenic Trainer for British Autogenic Society, UK
Eduardo Gomez Utrero: Neurophysician, Madrid Hospital, Spain