Dates for 2019 Training Announced Soon
Autogenic Training: For Stress, Fatigue and General Well-Being © 
Combat stress , switch on instant calm and healing with this renowned German technique….Australia's only accredited Autogenic Training
Helen was invited speaker on Autogenic Training at Oxford Uni, NASA and on Channel 7s 'House of Wellness'

used and recommended by NASA astronauts, Russian and European Olympic sports teams, ballroom champions, NSW Police Officers, ATO, PWC, NAB, the Canadian Military, Japanese universities, medical and mental health professionals worldwide

endorsed by Australian Autogenic Society and designated an evidence-based Focussed Psychological Strategy by AHPRA and APS. Qualifies for CPD points for health and allied-health professionals.
The Event Below is Now Closed
Time: 9.30 am sharp – 4.00 pm
Location: Crows Nest Centre, 2 Ernest Place, Crows Nest, NSW, 2065
Cost:  $299 (includes handouts)

….places are strictly limited
Cancellation terms and conditions : while there is a no refund policy, entry is transferable upon request
Important: to complete registration use contact form and mention which date you have  registered for.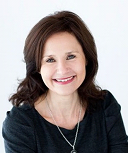 Description: This is a one-day hands-on and experiential evidence-based self-help workshop. Autogenic Training is mindfulness, meditation, hypnotherapy, neuro-psychotherapy and biofeedback all rolled into one…and it is more. It is unique! Following the methodical, step-by-step German autogenus training technique developed by Professor Johannes Schultz and backed by over 4,000 research papers worldwide, you will learn how to consciously control and target specific neurological, psychological and physiological processes that underpin and self-regulate body-mind self-healing, self-actualisation and boost performance. It is also very powerful in treating psychosomatic conditions. You will learn how to passively focus your mind and self-generate the deep meditative and amplified state of consciousness known as the Autogenic State. Learn Autogenic Training and learn how to instantly relax, sleep better, feel calm and refreshed, boost resilience and concentrate better while strengthening your immune system and rewiring your brain.
About the developer and trainer: Helen Gibbons, the Director and Principal Psychologist of the Autogenic Therapy and Training Institute, is an international expert in Autogenic Training and Therapy. She is Board Member and Head of the Oceania Chapter of the International Society of Autogenic Training and Psychotherapy, President of the Australian Autogenic Society, Honorary Member of the British Autogenic Society and a Full Member of the Australian Psychological Society. Her paper on Autogenics for OH&S in high risk industries was published in the recent edition of The European Journal of Autogenic and Bionomic Studies and she was an invited speaker at Oxford University is 2015 and NASA in 2016. She has a private practice in Sydney.