ATI's DIPLOMA OF AUTOGENIC TRAINING©
The only qualified provider of the evidence-based Autogenic Training courses in Australia
Accredited by AAS (Australian Autogenic Society)
Meets standards set by ICAT (International Committee of Autogenic Therapy)
This course is designated a Focused Psychological Strategy and qualifies for Continuing Professional Development Points (CPD) by the Australian Psychological Society and the Department of Health for many professions.
The Diploma of Autogenic Training is a professional qualification and satisfactory completion allows for Full Membership with the Australian Autogenic Society (AAS) and application for Membership with The International Society of Autogenic Training and Autogenic Psychotherapy (ISATAP). Membership with ISATAP welcomes attendance at the yearly ISATAP Conference (usually held in Europe) and encourages Members to make a scientific contribution to the promotion of AT worldwide by presenting an original research paper.
Duration: 9 months to 1 year part-time (inclusive of Foundation Course)
Dates and Cost: TBC
Application Requirements:
satisfactory completion of the Foundation Course
at least 3 months of maintaining regular self-practice after completion of the Foundation Course to consolidate your own personal AT process
submission of a resume with a professional reference
a personal interview and showing of journal
applicants should preferably have a professional health or allied-health background such as Psychologist, Social Worker, Doctor, Physiotherapist, Nurse or similar. Other applicants will be considered such as teachers and those who can demonstrate professional experience and life skills that are compatible with the all-important role of Autogenic Therapist
all applicants must be of good character and be able to demonstrate empathy and superior communication skills
Register now
---
Professional recommendation
January, 2016
"I am writing this letter in support of Helen Gibbons and the Australian Autogenic Project. Ms Gibbons is not only an internationally recognized expert in Autogenics, but also an outstanding leader who will not only make this project successful but make it thrive….this project has the opportunity to become an international best practice standard for treatment and care. I believe that Ms. Gibbons will make a significant difference in the way we provide health services internationally."

Dr Kori D. Novak, Ph.D., MBA
Gerontologist
Oxford University Researcher
Affiliation: Stanford University
About Helen Gibbons
Helen Gibbons, Director and Founder of the Autogenic Training Institute, has worked for over 20 years in organizational and clinical settings as an expert in the science of stress management, mental health and performance. As Chief Psychologist she specializes in the interplay between the brain and body, utilizing research in the field of neuroscience and psychology to target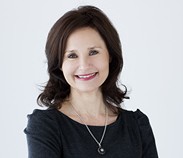 techniques that build up neuro-psychophysiological resilience leading to improvements in emotional, cognitive and physical well-being as well as performance. She developed and runs Australia's only internationally accredited professional qualification course leading to the Diploma of Autogenic Training, a qualification which is recognized by the International Committee of Autogenic Therapy in Lyon, France. Considered an international expert on Autogenic Training and Autogenic Therapy she has presented at Oxford University, was a co-plenary speaker with the 2015 Peace Prize Nominee Claudio Neranjo at the 2015 International Congress of Science and Meditation in Las Palmas, Spain and was invited to become a Founding Member, a Member of the Board as well as Head of the Oceania Chapter of The International Society of Autogenic Training and Autogenic Psychotherapy (established in Madrid in 2014 by the President, Professor Luis de Rivera), Due to Helen's contributions to Autogenic Training worldwide she was awarded an Honorary Membership by the British Autogenic Society.
She is a Full Member of the Australian Psychological Society and is Australia's leading Autogenic Trainer and Therapist. Her paper titled 'The Effectiveness of Autogenic Training for Occupational Health and Safety in High Risk Industries: Mining and Police in Australia' will be published in the March edition of The European Journal of Autogenic and Bionomic Studies.