ATI's AUTOGENIC TRAINING FOR PERSONAL PURPOSES (FOUNDATION COURSE)
…as seen at Oxford University, on NineMSN, BBC, Future Health and Australian Mining Magazine
Accredited by ISATAP (International Society of Autogenic Training and Autogenic Psychotherapy).
Accredited by AAS (Australian Autogenic Society).
This course is designated a Focused Psychological Strategy and qualifies for Continuing Professional Development Points (CPD) by the Australian Psychological Society and the Department of Health for many health and allied health professions
Course Starting Date:  16/5/2016
Course Duration:  12 weeks
Location: Sydney, Australia
Cost: $1,400 ($200 discount for trainees who register with family members)
Payment details:  See below. By bank transfer.
Bank: NAB
Name: Helen Gibbons
BSB: 082 080
Account number:  48 371 1543
Registration: h.gibbons@autogenics.com.au with full contact details. (please note that places are strictly limited and not secure until full payment received)
Frequency of classes:*
Week 1-7:              1 x 2hr class per week
Week 8-10:            continue daily self-practice
Week 10:                phone consultation
Week 10-12:         continue daily self-practice
Week 12:                1 x 2hr class
*The time intervals between meetings may differ slightly depending on public holidays, etc.
Course includes:       
16 hours of face-to- face teaching including in-class experiential learning and discussions
1 phone consultation in the 10th week
email contact
self-practice
trainee monitoring of daily self-practice in personal journal
a general health and stress assessment using professionally validated questionnaires (confidentiality is assured)
quizzes for self-monitoring
The Autogenic Stress Checklist © as a self-measurement tool of before and after practice effects
class hand-outs, reading materials, experiential learning, journal
Course content:
History of AT, applications and research
What are the differences and similarities between AT, Eastern forms of Meditation, Mindfulness and Biofeedback Training and Hypnosis?
The science of AT: the neuro-psychological, biochemical and physiological dynamics (cognitive, emotional, behavioural and physical)
A 'treatment' vs a spiritual process towards a sense of 'oneness' and self-actualisation.
Stages and phases of the Autogenic Process
What is the 'neutral' and 'altered' state of consciousness during AT?
What is the Autogenic Switch?
What is The Autogenic State?
Autogenic Training postures and environmental considerations
Training protocols
The difference between passive concentration, passive awareness and passive acceptance
Contra-indications
Training Symptoms vs Autogenic Discharges
The Preliminary/Priming Exercise
The Body Feedback Communication Channel ©
Measuring and monitoring before and after Formula effects
The 6 Standard Formulae or Exercises
The Supportive Formula
The Short Exercises
The Jaw, Neck and Shoulders Exercise
The Close/Cancellation Technique
The Personal and Motivational Formulae
The Physical Healing Formulae
The Autogenic Bio-memory Formula © (Gibbons, J; 2015)
Course Requirements
It is important for trainees to attend each class as each new class builds upon what has been taught and experienced during the previous week. Upon signing up for this course trainees are committed to attending classes, doing the self-practice as described and writing about their daily practice observations and experiences in their journals. Trainees will get back what they put into the course.
*please note that on occasion a trainee may be deemed unsuitable for group training based on the first meeting  assessment. If this is the case, a pro-rata course refund will be offered and one-on-one sessions may be advised.     
Register now.
---
About the trainer:
Professional recommendation
January, 2016
"I am writing this letter in support of Helen Gibbons and the Australian Autogenic Project. Ms Gibbons is not only an internationally recognized expert in Autogenics, but also an outstanding leader who will not only make this project successful but make it thrive….this project has the opportunity to become an international best practice standard for treatment and care. I believe that Ms. Gibbons will make a significant difference in the way we provide health services internationally."

Dr Kori D. Novak, Ph.D., MBA
Gerontologist
Oxford University Researcher
Affiliation: Stanford University
About Helen Gibbons
Helen Gibbons, Director and Founder of the Autogenic Training Institute, has worked for over 20 years in organizational and clinical settings as an expert in the science of stress management, mental health and performance. As Chief Psychologist she specializes in the interplay between the brain and body, utilizing research in the field of neuroscience and psychology to target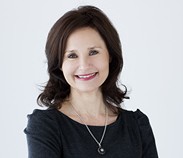 techniques that build up neuro-psychophysiological resilience leading to improvements in emotional, cognitive and physical well-being as well as performance. She developed and runs Australia's only internationally accredited professional qualification course leading to the Diploma of Autogenic Training, a qualification which is recognized by the International Committee of Autogenic Therapy in Lyon, France. Considered an international expert on Autogenic Training and Autogenic Therapy she has presented at Oxford University, was a co-plenary speaker with the 2015 Peace Prize Nominee Claudio Neranjo at the 2015 International Congress of Science and Meditation in Las Palmas, Spain and was invited to become a Founding Member, a Member of the Board as well as Head of the Oceania Chapter of The International Society of Autogenic Training and Autogenic Psychotherapy (established in Madrid in 2014 by the President, Professor Luis de Rivera), Due to Helen's contributions to Autogenic Training worldwide she was awarded an Honorary Membership by the British Autogenic Society.
She is a Full Member of the Australian Psychological Society and is Australia's leading Autogenic Trainer and Therapist. Her paper titled 'The Effectiveness of Autogenic Training for Occupational Health and Safety in High Risk Industries: Mining and Police in Australia' will be published in the March edition of The European Journal of Autogenic and Bionomic Studies.